Doing in-house digital marketing for a snowsports and surf retailer means you meet some pretty interesting folks who do some pretty cool stuff. Mike Guest (Edinburgh-based filmer and photographer) and James Parry (aka Pazza, internationally-renowned longboarder) are two of these interesting folks that do cool stuff.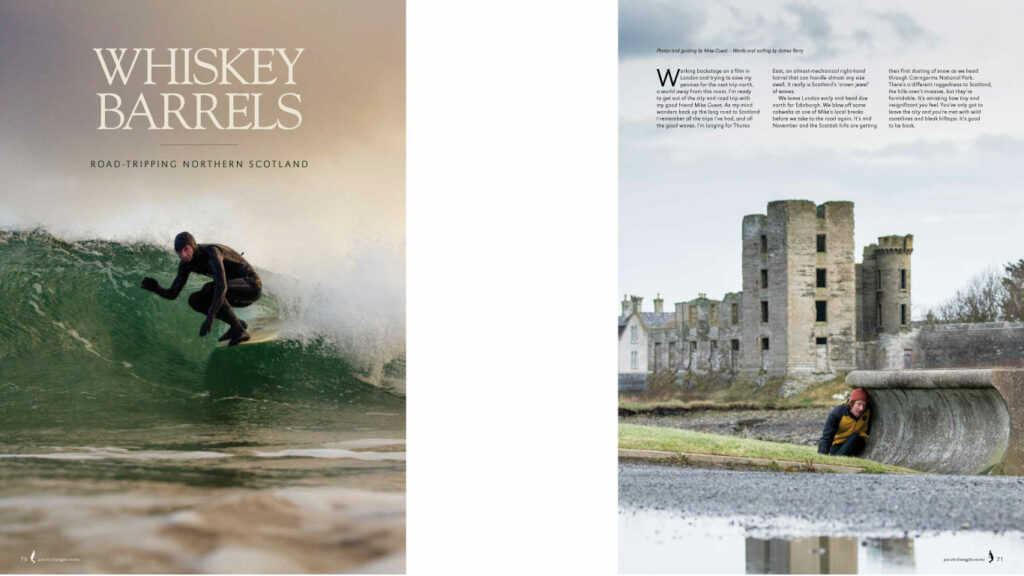 A tale of whisky and cold-water surfing
Mike's film-piece, Whisky Barrels, follows Pazza through the highlands of Scotland on his pilgrimage to a world-class wave in the northern reaches of the most northern part of the British mainland. 
Whisky Barrels was due to appear in Pacific Longboarder, and Mike approached me for some words to accompany his stunning imagery.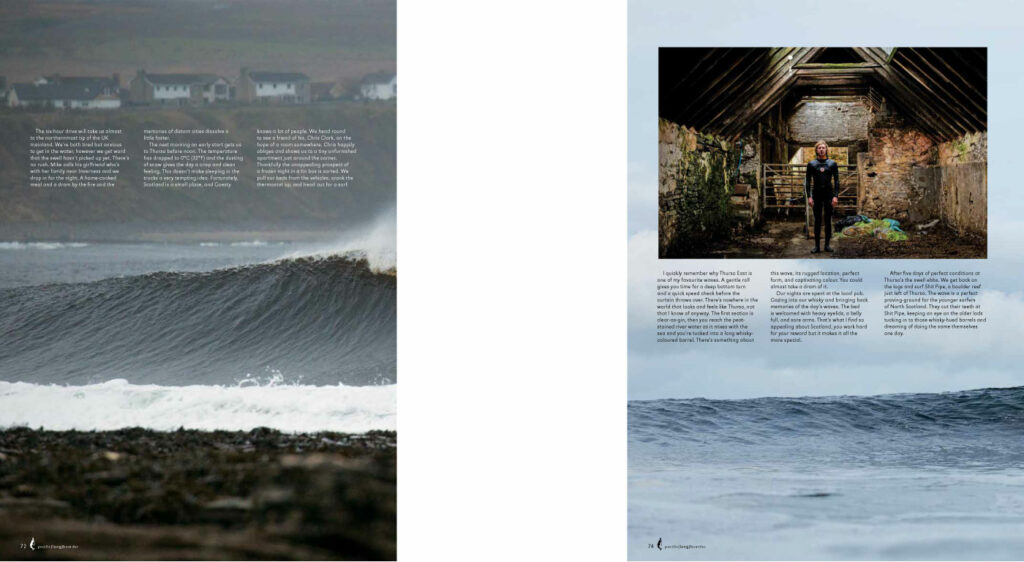 Mike's brief was fairly broad. There was plenty of space for creativity, but sometimes that can make things harder. The challenge of ghost-writing this piece was to capture Parry's voice before I'd ever met him. Luckily, the guy features readily in search results.
Prototyping whilst copywriting
I put two versions to Mike. One pretty straight-cut and clear, with a Hemingway-esque approach to a description of Scotland. The other draft took a more spiritual lean towards the fickle pursuit of waves. The clear-cut one came out top. 
Putting out two first drafts like this took a bit longer, but I learnt a lot from the process. Rapidly prototyping different styles meant that I focussed less on trying to make a piece perfect on the first try.
This failing-fast approach wasn't something that I'd attempted when writing, but a concept I'd learnt on a graphic design course a year or so previously. Perhaps I should write more about that? Keep an eye out on the blog.
After a few drafts and some slight revisions, the version that appears in Volume 21 of Pacific Longboarder isn't far from the original. 
Photography courtesy of Mike Guest.